Manufacturing a high-guality product is easy - when you know what you´re doing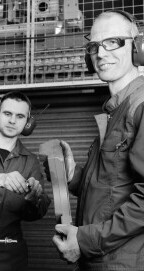 Maprotec has manufactured exacting metal components for world-leading industries for 35 years. Our strength lies in our genuine effort to create the world's best products for our customers by proposing the best possible solutions in terms of production methods, materials, and design. We have substantial experience in the CNC machining of high-precision components.
Maprotec participates in the whole production chain from the drawing board to the deliverable product. Our company is an experienced, competent, and results-oriented cooperation partner that works towards your success – our high-quality products are just a bonus.